Prof. Dr. Wolfgang Leidhold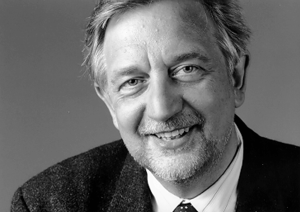 Prof. Wolfgang Leidhold is head of the Chair of Political Theory and History of Ideas.
One of his focal points in teaching is the supervision of undergraduate, graduate, and postgraduate students.
Students and PhD candidates: Please contact Prof. Leidhold concerning your thesises. Current office hours are listed under Staff.
Further information about Prof. Leidhold can be found here:
CV
on his personal website, and on Instragram.
Aktuelle Information zu den Lehrveranstaltungen des SoSe 2020!
Liebe Studierende,
alle für das SoSe 2020 angekündigten Lehrveranstaltungen stellen wir Ihnen zur Verfügung, so daß Sie Ihre Credits trotz der aktuellen Lage erwerben können. Begonnen wird in der zweiten Aprilwoche.
Der Schwerpunkt liegt dabei durchgängig auf häuslicher Arbeit mit Materialien, die wir Ihnen bereitstellen. Die Prüfungsleistungen bestehen immer in einer schriftlichen Arbeit, die Sie uns digital einreichen.
Details und Termine finden Sie in Kürze unter ILIAS bei den jeweiligen Veranstaltungen. Lesen Sie sich bitte die dortigen allgemeinen Hinweise und den Syllabus (die "Arbeitsanleitung") sorgfältig durch. Wir stehen Ihnen online, digital und/oder telefonisch zu den angegebenen Zeiten zur Verfügung.
Wichtig: Halten Sie sich bitte an die angegebenen Zeiten und Kommunikationsformen — so helfen Sie uns, den Überblick zu bewahren!
Viel Erfolg und bleiben Sie gesund,
Wolfgang Leidhold und Team
Vortrag "Europa: Erfahrung und kulturelle Identität"
Am 23. Oktober 2019 hielt Prof. W. Leidhold einen Vortrag zum Thema "Europa: Erfahrung und kutlrurelle Identität" an der Hochschule für Technik, Wirtschaft und Kultur Leipzig (HTWK Leipzig).
Der Vortrag steht als Video auf dem Mediaserver der HTWK online zur Verfügung.
Das Interview zum Vortrag von RadioBlau mit Prof. W. Leidhold können Sie über das Audioporal Freier Radios hier hören.
Persons to contact
Academic regulations: Dr. Hermann Halbeisen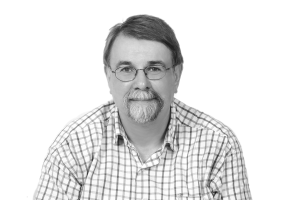 Lecturer
hermann.halbeisen
uni-koeln.de
+49-221-470.1489
Students with questions concerning academic regulations please contact Dr. Halbeisen.
Presentation and papers in Courses
For questions concerning presentations and papers in courses please contact the respective lecturer during office hours or via e-mail.
Contact
Visiting address:
Gottfried-Keller-Straße 1
2. Etage
50931 Köln
[Anfahrtsbeschreibung]
Postal address:
Universität zu Köln
Seminar für Politikwissenschaft
Prof. Dr. Wolfgang Leidhold
Postfach 41 10 20
50870 Köln
Parcel post address:
Universität zu Köln
Seminar für Politikwissenschaft
Prof. Dr. Wolfgang Leidhold
Albertus-Magnus-Platz
50923 Köln
Fon: 0221-470.4522
Fax: 0221-470.1488
Office hours (secretary):
Due to the current situation, there are currently no in-office hours for the secretary. Please direct general questions to Dr. Kunstein (kunstein@wiso.uni-koeln.de). For specific questions regarding lectures/seminars, please contact the Dozenten repsonsible.