Prof. Dr. Wolfgang Leidhold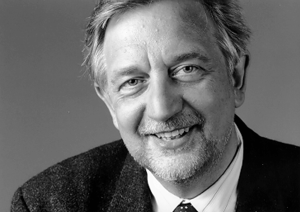 Prof. Wolfgang Leidhold is head of the Chair of Political Theory and History of Ideas.
One of his focal points in teaching is the supervision of undergraduate, graduate, and postgraduate students.
Students and PhD candidates: Please contact Prof. Leidhold concerning your thesises. Current office hours are listed under Staff.
Further information about Prof. Leidhold can be found here:
CV
on his personal website, and on Instragram.
Festschrift zu Ehren von Prof. Dr. Wolfgang Leidhold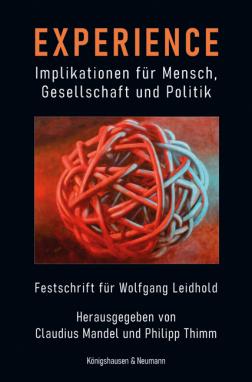 Auf der Basis seines herausragenden Werdegangs und seines 70. Geburtstags verfassten 32 Beitragende aus dem In- und Ausland eine Festschrift zu seinen Ehren. Der Text fokussiert sich einerseits auf die interdisziplinären Perspektiven der Leidholdschen Forschung und andererseits auf die Bildungsvita des WiSo-Professors.
Die Thematik der Experience ist ein omnipräsenter Begriff in der Wissenschaft und Gesellschaft, die lange Zeit strukturell unerforscht blieb. In seinen umfangreichen Arbeiten zum Thema History of Experience ist es dem Politikwissenschaftler Prof. Dr. Leidhold gelungen diese Forschungslücke zu schließen. Vor diesem Hintergrund verfassten Claudius Mandel und Philipp Thimm (WiSo-Alumni) mit der Unterstützung von zahlreichen Autor:innenbeiträgen eine Festschrift zu seinen Ehren.
Die Autor:innenbeiträge fokussieren sich auf die Kernthemen der Erfahrung: Mensch, Gesellschaft und Politik. Fundiert werden diese Beiträge durch zwei Gespräche mit dem ILIAS- Erfinder. Darin gibt Prof. Dr. Leidhold persönliche Einblicke in sein vielfältiges Leben, frei nach seinem Lebensmotto: "Folge deinem Eigensinn und spring in die Wogen, und dann sieh zu, wohin dich deine Woge trägt".
Experience – Implikationen für Mensch, Gesellschaft und Politik. Festschrift für Wolfgang Leidhold.
Autor/en: Mandel, Claudius / Thimm, Philipp (Hrsg.)
ISBN: 978-3-8260-7122-5
Vortrag "Europa: Erfahrung und kulturelle Identität"
Am 23. Oktober 2019 hielt Prof. W. Leidhold einen Vortrag zum Thema "Europa: Erfahrung und kutlrurelle Identität" an der Hochschule für Technik, Wirtschaft und Kultur Leipzig (HTWK Leipzig).
Der Vortrag steht als Video auf dem Mediaserver der HTWK online zur Verfügung.
Das Interview zum Vortrag von RadioBlau mit Prof. W. Leidhold können Sie über das Audioporal Freier Radios hier hören.
Persons to contact
Presentation and papers in Courses
For questions concerning presentations and papers in courses please contact the respective lecturer during office hours or via e-mail.
Contact
Visiting address:
Gottfried-Keller-Straße 1
2. Etage
50931 Köln
[Anfahrtsbeschreibung]
Postal address:
Universität zu Köln
Seminar für Politikwissenschaft
Prof. Dr. Wolfgang Leidhold
Postfach 41 10 20
50870 Köln
Parcel post address:
Universität zu Köln
Seminar für Politikwissenschaft
Prof. Dr. Wolfgang Leidhold
Albertus-Magnus-Platz
50923 Köln
Fon: 0221-470.4522
Fax: 0221-470.1488
Office hours (secretary):
Due to the current situation, there are currently no in-office hours for the secretary. Please direct general questions to Dr. Kunstein (kunstein@wiso.uni-koeln.de). For specific questions regarding lectures/seminars, please contact the Dozenten repsonsible.